#IamRemarkable is a Google initiative empowering women and underrepresented groups to speak openly about their accomplishments in the workplace and beyond, thereby breaking modesty norms and glass ceilings. Learn more at g.co/IamRemarkable
In this FREE interactive session, you will participate in group discussions and exercises to develop the confidence and skills to promote yourself effectively.
During the 90 min #IamRemarkable workshop we will:
Share data and research regarding self promotion and unconscious bias
Go through the main exercise to help you articulate your achievements and practice self promotion
Have a discussion and share take home exercises

Find a workshop convenient for you and sign up below. All workshops are local UK (London) time and are FREE.
More workshops will be available from October. Drop me an email if you want to be notified when then go live. 
Have a great summer!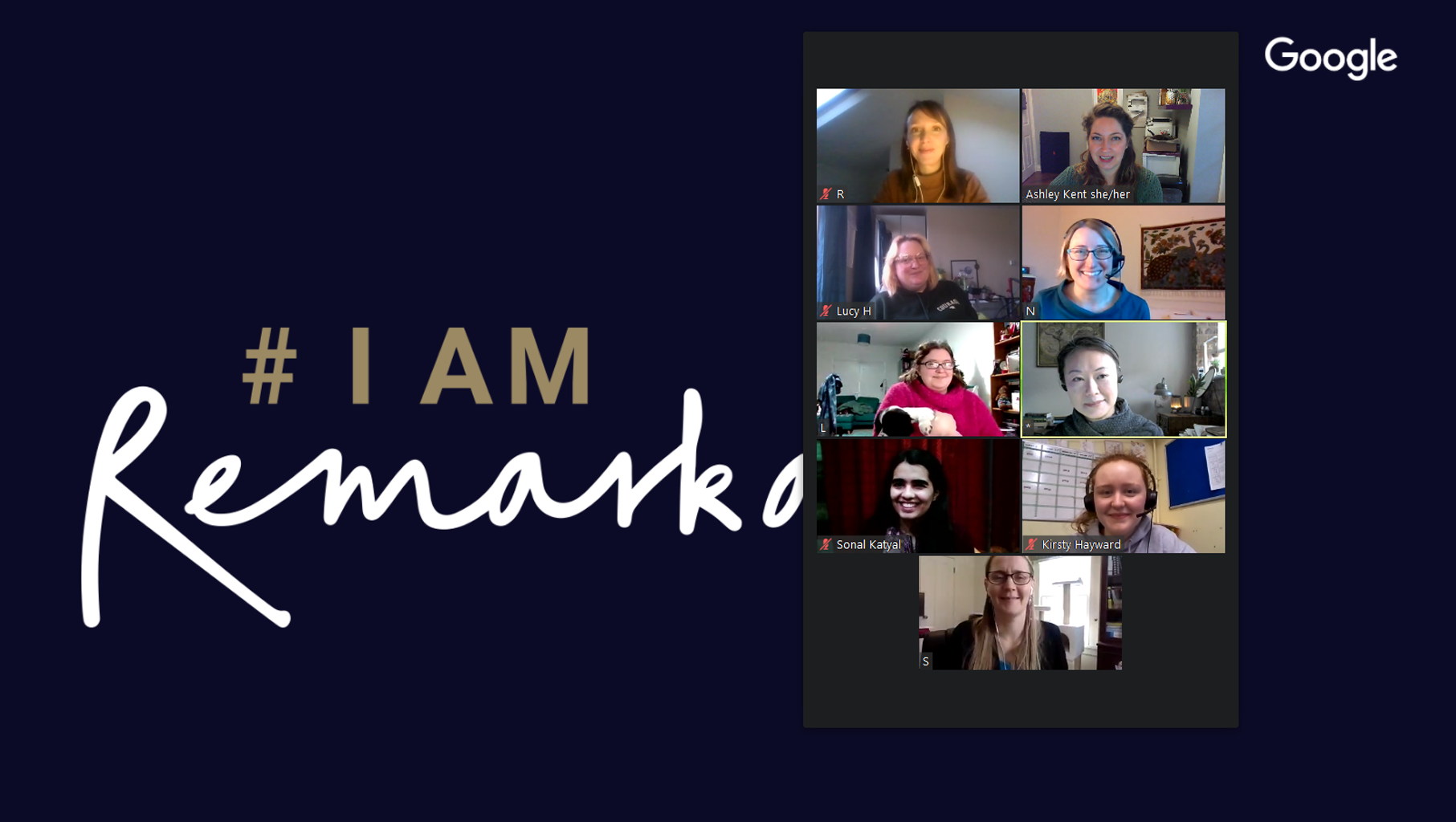 "I contacted Ashley to ask her to run a workshop for the members of the Oxford Biology Early Career Researcher Equality, Diversity and Inclusion Action Group. I had chosen her as I saw that she had a science communication background and I thought that would make her a good fit for us. Ashley was excellent from start to finish! She helped us to pick a time that worked well for us both and sent me all the details of how to sign up making the oragnisation easy for me. The workshop itself was amazing! It was very thought provoking and powerful for everyone there, many of the attendees emailed me afterwards to reiterate their thanks. Ashley was great at leading the discussion and keeping everyone engaged - which can be very hard over the internet. I left feeling both powerful and raw and like i had really spent some time getting to know myself better. It is defiantly a workshop I would recommend to anyone especially those in under represented groups. Overall, I would say 10/10 a great initiative from google and excellent execution from Ashley. Barley Rose"
"I just thought I'd let you know that I had an interview for a promotion at work last week and not only did I get the job, the lead interviewer commented afterwards that she was impressed with my use of 'I statements'.
I'm sure my ability to self-promote was a result of your webinar and the messages I have taken on board, so thanks again!"
Alyson, 2021 workshop participant