Science, Society and Women at TEDxNewcastleUniversity
Less than 30% of scientific and technical researchers are women. This is a huge problem, and we often hear people desperately asking, "What can we do to get girls to believe they can be scientists?". Let's start by first understanding that the problem isn't that girls can't believe they can be scientists; the problem is that we – as a society – don't believe girls can be scientists. TEDxNewcastleUniversity's annual conference discussed the theme of 'Build A Better Future' in March 2019, looking to connect our present potential with the infinite possibilities ahead. Ashley is a science communicator with a passion for feminism and diversity in science. For more than a decade, she has worked with festivals, science centres and cultural organisations in order to excite and inspire people to get involved in science and technology.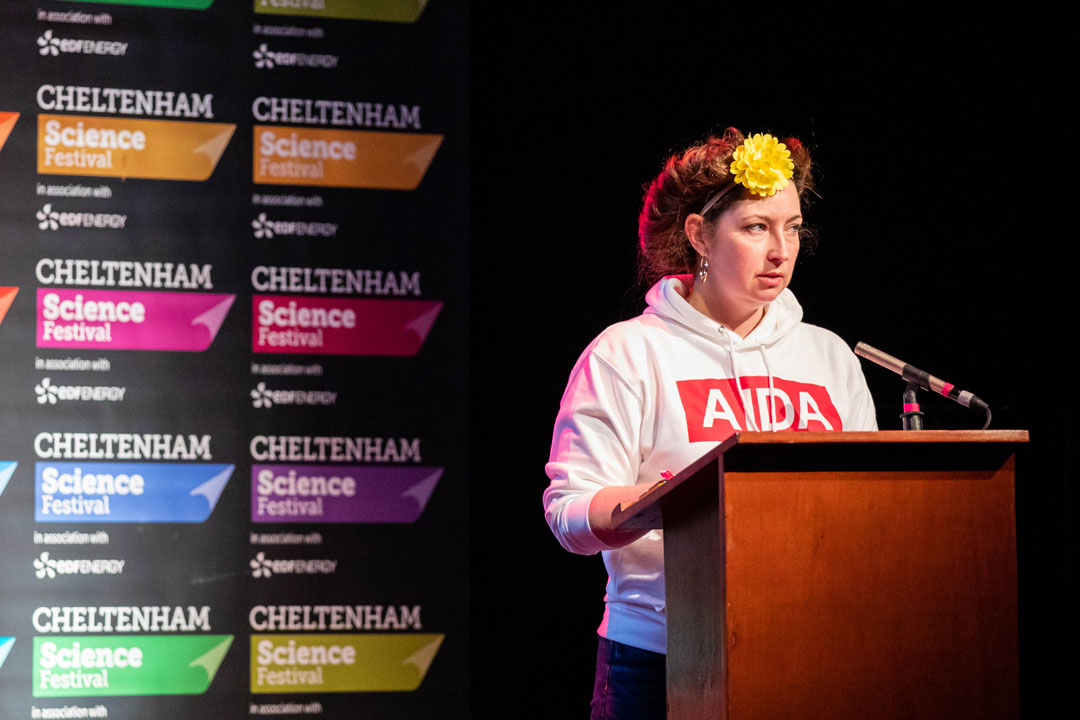 AIDA at the Cheltenham Science Festival
In 2019, the Cheltenham Science Festival wanted to explore creativity and artificial intelligence. Bristol-based Tiny Giant came on board and the recurrent neural network AIDA, was created. As a guest curator, AIDA "wrote" an introduction to the Festival brochure and came up with four event ideas which were put to public vote, introvert narwhals being the chosen topic.
WHAT does this have to do with me? Well, the Festival wanted to include a piece about introvert narwhals within their flagship in-conversation event and I was invited to write and perform a 10 minute piece on introvert narwhals to bring AIDA to life.
Introvert Narwhals: How AI Affects Our Culture
Artificial intelligence is being increasingly used in music and other creative industries. How does it affect IP and what will be the impact on human creativity? Join writer and curator Sumit Paul-Choudhury in conversation with AI law expert Christopher Markou, Decca Records' Tom Lewis and the co-creator of our very first AI Festival Guest Curator AIDA, Kerry Harrison, as they compare the benefits and pitfalls of letting AI take the reins on creativity.
Demonstrating the phenomenon first-hand, science presenter and biologist Ashley Kent will then bring to life the first Science Festival event curated by an artificial intelligence. Get ready to find out everything there is to know about 'Introvert Narwhals'.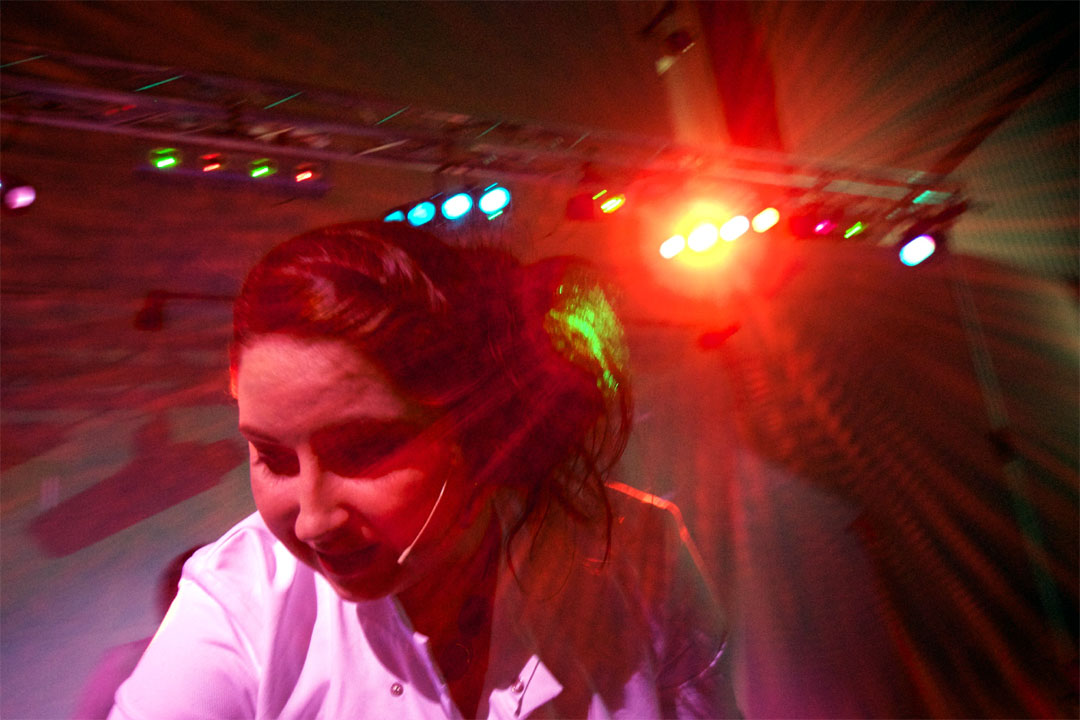 Dr Kitty Felidae - NSFW
A long time ago, Newcastle used to have a science festival of its own, programmed by myself and a few others. One of the last events I programmed was an adults-only evening called "Sex, Drugs and Rock and Roll" at the Centre for Life science centre. During my research for the sex part of the night (get your head out of the gutter!) I came up with a few great hands-on demos about sex toys. However, before the night could come to fruition, I departed Newcastle ScienceFest to work for Cheltenham Science Festival and thought that was the end of that. But I was mistaken! In a strange twist of rolls, I was asked to write and perform a Science of Sex Toys show. Unbeknownst to me, someone was filming! Enjoy. But be warned, the intent is scientific, but the content is racy.

Doctor Kitty from Jonathan Sanderson on Vimeo.